About Pinky Dinky Doo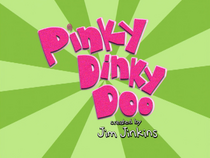 Pinky Dinky Doo is an American cartoon series created by Jim Jinkins, originally airing on Noggin. Read more
Featured Character: "Boomer"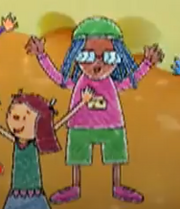 "Boomer" is a character from "Pinky Dinky Doo".
Looks: Boomer wears a cheese shirt. She wears eyeglasses and walks on cheese stilts. Boomer wears green shorts and purple shoes. She wears a green hat.
Appearances: Boomer has appeared in one episode of Pinky Dinky Doo: "The Great Big Cheese Chase".
For more like this, check out our other videos!
Featured Poll
Who is your favorite character?
Featured Quote
"I love making up stories, I'll bet you can make up a story, too!" — Pinky
Community content is available under
CC-BY-SA
unless otherwise noted.